Welcome to this year's round up of brilliant Christmas gifts for teenage girls and boys. In this year's Christmas Gift Guide for Teens we've got a range to suit all budgets and styles. We love to support small business too, so we've included a sprinkling of magical ideas from independent makers and designers.
Everyone knows that teenagers are always hungry, so we've chosen a couple of teen-friendly delicious treats to include in our guide. The first is this Marshmallow Toasting Kit from Urban Sweets. Perfect for a family night in over the Christmas holiday (if you can persuade them to share!). The kits come in a range of sizes and you can find them in their Etsy shop starting from £10.95.
Henna Inspired Tealight Painting Kit
We love kits that encourage teens to spend time offline, getting creative. And this Henna Inspired Tealight Painting Kit from Moheeni Art on Notonthehighstreet is bound to be welcomed with open arms – we fancy having a go ourselves! It's a unique henna art kit where you can paint henna inspired tealights using henna acrylic paint cones. Included are user-friendly guide and templates. £24.00
'It's All About Selfcare, Bro' Teenage Boy Gift Set
Struggling to buy for older teenage boys? One of our very top sellers this Christmas, this gift set has been getting rave reviews from our customers. Full of luxury products that are perfect for teen boys, and just right to encourage some all-important selfcare. As we say so often, boys deserve a bit of pampering too! Our 'It's All About Selfcare, Bro' Teenage Boy Gift Set is £30.00 from Equipp.
We can't be the only ones always banging on to our teens about Twister… The teens in your life are bound to have heard about it and would probably love to try it with their friends. Widely available – Argos sell the classic Twister Board Game for £13.99.
Personalised Decision Making Dice
You can choose anything you like to have laser engraved on this 12-sided wooden dice – help your teens solve arguments about what to have for dinner, or design it as a fun motivational tool for studying or getting fit. The options are limitless! Find the 12-sided Personalised Wooden Dice at It's Better Engraved for £12.99.
Another gift that we totally want for ourselves, the Mini Waffle Maker is perfect for teens happy to take charge of their own snacking! A great gift for uni students, too, as it's small and easy to use. Comes with a recipe guide. Currently reduced to £10 from Urban Outfitters.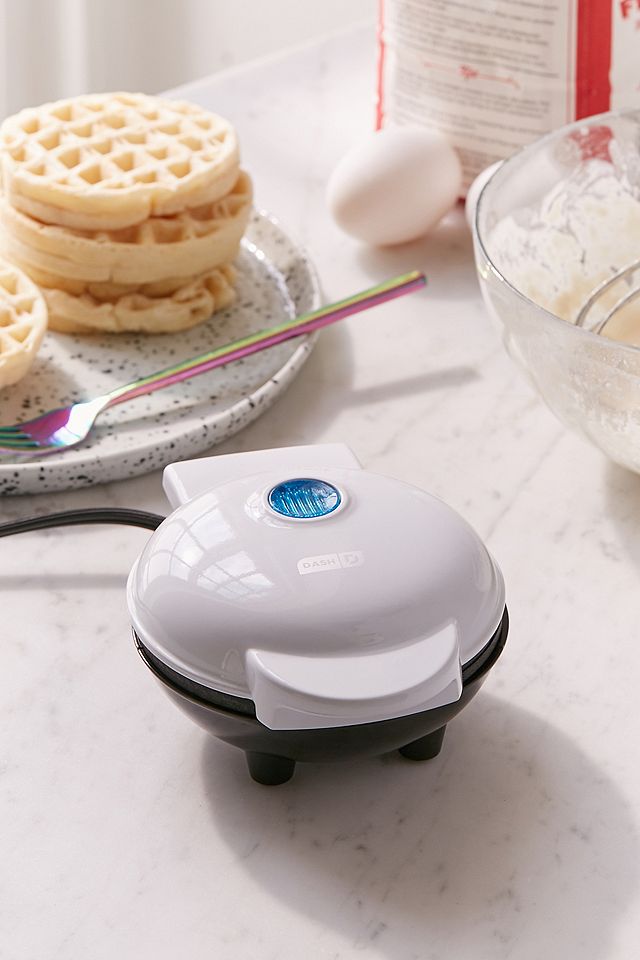 Wellbeing Bucket List Scratch Poster
Scratch off posters are gifts that our teens have really loved, but this one's a bit different. It's tough being a teenager at the moment and we think the idea of motivating teens in to take care of themselves and focus on their wellbeing is a brilliant one. £12.99 from Gift Republic.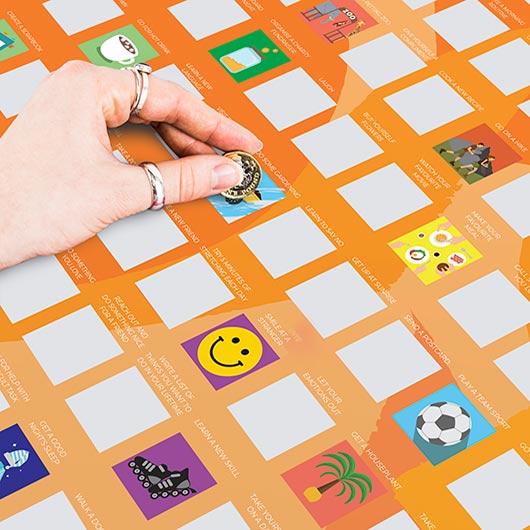 City Skyline Ice Cube Tray
Another gift that helps their wellbeing is this ice cube tray – it makes ice cubes that are perfect to pop into the daily water bottle, to make it more of a treat and less of a chore. The shape of the ice cubes means they'll easily fit through the neck of almost all water bottles, and with a lemon slice or mint leaves added too, it will keep the water cool and delicious. £7.50 from Distinctly Living on Notonthehighstreet.
The great thing about this game is that you can play it solo, and challenge yourself to beat your fastest time, as well as play in a pair. We're all totally obsessed with it – it's a brilliant family activity, as it takes only a few minutes and is as much fun to watch as to play. £18.99 from The Happy Puzzle Company.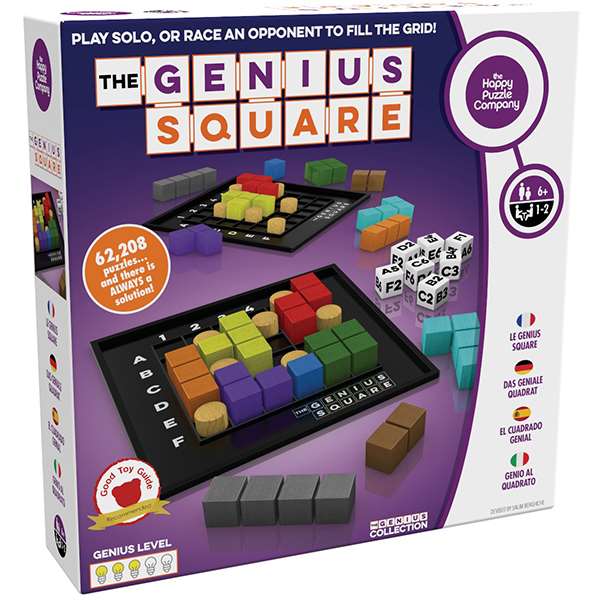 Being a film buff has always been pretty cool and lots of today's teens are huge movie fans. A poster from their favourite iconic movie is a great Christmas gift, and you can find some really stylish ones at great prices from art marketplaces like Redbubble, which brings together designers from all over the world to sell their creations.
Ultimate Must-Watch Movie Set for Teens
And, on the subject of movies, our own Ultimate Must-Watch Movie Set for Teens includes a box of cards with 40 movies that everyone should watch at least once before their 18th birthday, 2 x 24g snack packs of multicoloured vanilla caramel popcorn and a generous bag of 250g pick'and'mix sweets to share. A fantastic gift to inspire or strengthen a love of film in teen boys and girls. £15.00 from Equipp.
Another game, but a particularly teen-friendly one, as it's all about who's best on their phone. A good way to enter their world for a change! Or a great gift to give them to take on sleepovers or to play with their mates. Game of Phones is available from £17.00 at Uncommon Goods.
We love this company, who do such a great job raising money for charity, and who have been so generous in donating their masks to us to pass on to the teens we work with, when they're in need of a wellbeing lift. Once you try these delicious-smelling, self-heating eye masks there's no going back. A wonderful gift for a stressed teenager. Check them out at Spacemasks.com.
Axe Throwing Gift Experience
We think experience gifts for teens are under-rated. Even if it's not something they've ever thought of, an experience gets them out, trying new things, and building confidence. Axe throwing has the added bonus of being super stress-busting. It's ridiculously enjoyable and not entirely uncool! You'll need to research what's available in your local area, but they're now quite easy to find. Vouchers are on offer from local venues such as Go Ape in Coventry, as well as from the big experience brands like Virgin Experience and Buyagift.
Hand Shaped Crisps Grabber Arm
This makes such a perfect stocking filler for gamers that we couldn't resist including it. A fun way to keep those controllers clean and in top working order! Widely available, including from Etsy at £8.00.
Postcards To My Future Self
Stocking fillers for teens can be really tricky, so we're not surprised that our new set of Postcards To My Future Self is proving such a hit, as it's ideal to pop in a stocking. It's a set of postcards with carefully designed prompts that make it easy and fun for teens to write about their life. Once the postcards are written, they're sealed in the envelope provided, with a 'do not open before' date of their choice, and stored away. No peeking allowed!  Once that date arrives, a look back on their teenage self will be a total joy. £8.00 from Equipp.
We hope our Christmas Gift Guide for Teens 2022 has provided you with plenty of inspiration. If you've got a brilliant gift idea for teenagers, please do let us know by leaving a comment below.
Louise & Anna x
A little bit about Equipp
We're Louise & Anna, mum to 5 teens and young adults. We set up Equipp to help spread happiness and positivity amongst today's amazing young people. We believe it's vital that every teenager is given confidence to believe in themselves.  Telling them how wonderful they are and putting a daily smile on their faces via the cards and gifts they receive from Equipp is integral to everything we design and produce. Have a browse around our collections of birthday and teenage milestone gifts and please do get in touch if you have any questions or would like any recommendation.
We love to celebrate teenagers in every way, and are building a community of parents who feel the same. We hope you enjoy reading our blog posts and we'd love it if you came and joined us on Instagram or Facebook to chat about parenting teens.
Oh, and we're raising money for a fantastic teenage suicide prevention charity, Hector's House, with a donation from every purchase from Equipp.